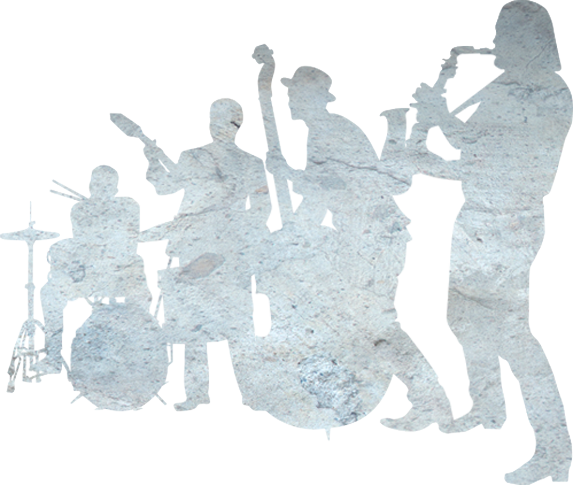 Music City's authentic late night jazz club
Serving classic New Orleans prohibition and pre-prohibition cocktails, local brews, and New Orleans cuisine.

HAPPY HOUR SPECIALS
Mon-Fri 5-7:30pm
Misterioso Mondays:
one of our most loved house cocktails for $8
Tuesdays -Rudy's loves Locals:
$4 Local Drafts, $5 Pickers, Corsair, or New Orleans beans & rice cup
Wednesdays Wooten & Wine:
$6 wines (Pinot Grigio, Malbec or Cava)
Thirsty Thursdays -Swing & Sazeracs:
$8 Sazeracs with purchase of ticket to show, $2 off drafts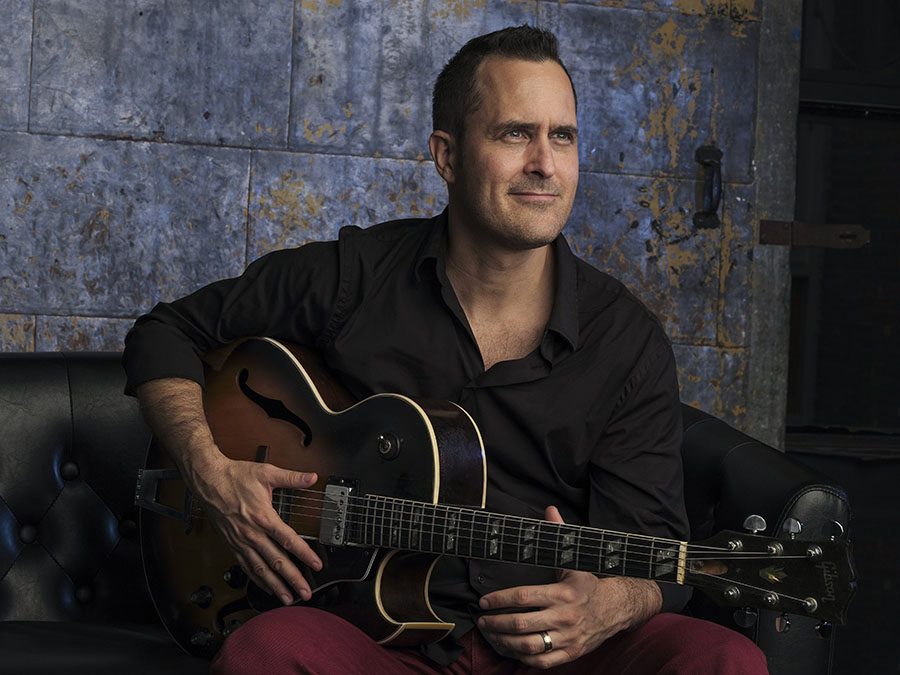 The Jonathan Kreisberg Quartet - September 27 & 28
Rudy's Jazz Room is proud to present the increadible NYC based guitarist Jonathan Kreisberg and his Quartet.

Combining timeless melodicism with forward–thinking lines and textures, the music of Jonathan Kreisberg continues to attract a growing international fan base. His compositions have been performed by his groundbreaking quartet on five continents. As a guitarist, his sound and technique has influenced the next generation of players and has arguably contributed to the evolution of the instrument in jazz. For their show at Rudy's Jazz Room, JKQ will perform brand new compositions that combine jazz tradition, instrumental virtuosity, modern soundscapes and influences from every corner of the world and beyond.
Rudy's is an intimate jazz club with limited space. Reserve your tickets today to ensure a spot. Seats for both shows will be General Admission.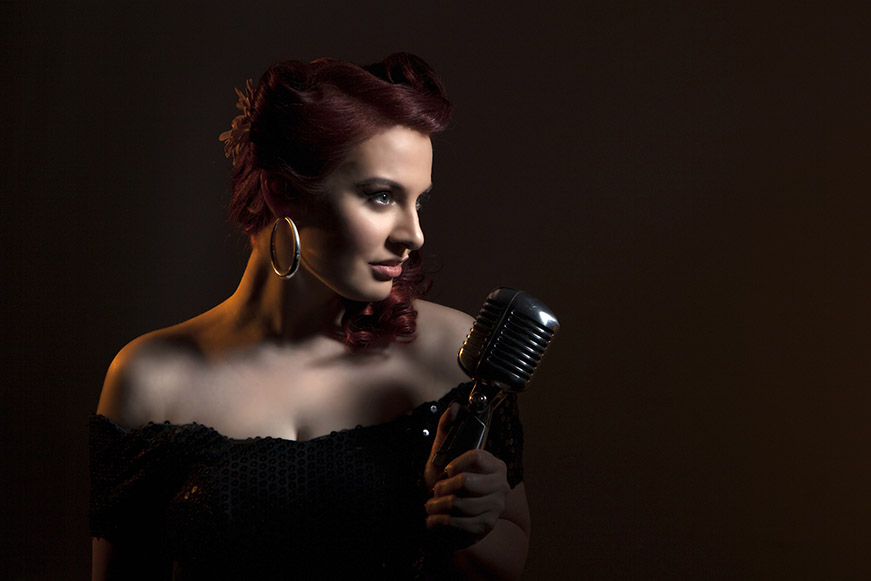 Tia Brazda - September 29
Tia Brazda's sassy jazz-pop gems and vintage style have established her as a sparkling presence on the jazz scene at home and abroad, paying homage to the golden era while adding a modern twist. Having honed her cutting-edge sound in the clubs of Toronto, she burst onto the scene in 2012, hitting #1 on the iTunes Canada Jazz Chart as well as receiving play on BBC Radio 6, CBC Radio, Jazz FM 91.1 in Toronto and college radio stations across Canada. This debut brought her to Paris and Amsterdam as well as cities around the UK in support, in addition to performing at major festivals at home across Canada.
Rudy's is an intimate jazz club with limited space. Reserve your tickets today to ensure a spot. Seats for the show is General Admission.
TONIGHT'S SHOWS
Jimmy Sullivan
6:00pm-8:30pm, $10 at the door
Born and raised in Virginia, Jimmy Sullivan's accomplished career as an upright and electric bassist began in Richmond and continued in New York City after earning a Bachelor of Music in Jazz Studies at the Virginia Commonwealth University School of the Arts. Sullivan works as a touring and session musician across multiple genres and has been based in Nashville since 2014.

This iteration of the Jimmy Sullivan Quartet will feature Adam Davis on guitar and Wes Little on drums.
Nashmatikz
9:00pm-11:30pm, $10 at the door
Nashmatikz is a live, organic hip hop experience. With Rashad the Poet(emcee), Concurrence (Paul Horton, Greg Bryant, Bammie Davis) DJ Colonel Austin and B Boy dancers, the elements of hip hop, electronica and shades of swing are represented. You never know who else may stop by to join in. Bring a friend, stop in and catch the vibe, this is gonna get real!

DeGenova Trio
6:00pm-8:30pm, $10 at the door
Somewhere between a soul pop concert, South Side jazz club, slam poetry reading, and punk rock dive bar, lives the music of Cole DeGenova... As a pianist, vocalist, and composer Cole DeGenova has spent most of his life crafting his eclectic artistic voice, beginning his career at age 16 as a jazz pianist around his native Chicago. As a bandleader, he started his funky alternative soul group Cole DeGenova & The Peoples Republic at the prestigious Berklee College of Music, where he released his first album JUST PEOPLE AGAIN in 2009, followed by his second album ANOTHER COUNTRY in 2012.

Now based in Chicago and Los Angeles, he is both an in demand studio musician as well as a touring performer around the globe. He has worked with Lupe Fiasco, Brett Dennen, Chance the Rapper, Gallant, Meshell N'Degeocello, Paula Cole, James Carter, engineer Eddie Kramer, producer/drummer Dave King, Naughty Professor, The Heard, and experimental jazz trio Hanging Hearts. He was also featured on the Latin Grammy winning album "Fantastico" by Lucky Diaz and the Grammy-nominated album "Ology" by Gallant. His third album THE RADIO HERO MIXTAPE was released spring of 2015 and the song "Hollywood Girl" was chosen as a Finalist in the 2015 American Songwriting Awards. He is currently working with producer Georgia Anne Muldrow on his upcoming 4th album REALLY HUMAN, set to be released in 2018.
Regi Wooten & Friends
9:00pm-11:30pm, $10 at the door
Every Wednesday, Regi Wooten assembles a cast of Nashville's best as they dig deep into the roots of funk, jazz, blues, rock, and soul. You never know who might jump on stage! Don't miss a beat!

Mel Deal
6:00pm-8:30pm, $10 at the door
Mel Deal has been performing as a jazz guitarist in the Nashville area for over forty years. He was a close friend and student of the late jazz guitar great, Jimmy Raney. He also studied with Pat Martino, and Lenny Breau.

As an instrumentalist, he has performed with the Nashville Symphony, The Nashville Opera Co., The Huntsville Symphony Orchestra, The Nashville Chamber Orchestra, The Birmingham Symphony, Midland/Odessa Texas Symphony, and The Germantown Chamber Orchestra in Memphis, TN. Artists he has performed with include: Michael Feinstein, Melba Moore, Lorna Luft, Idina Menzel, Rita Coolidge, Willie Nelson, Neil Sedaka, Jimmy Webb, Ricky Woodard, Gatemouth Brown, Groove Holmes, Gene Bertoncini, Jack Wilkins, Mark Feldman, Paul McCandless, and Mundell Lowe.

In addition to a playing career, Mel is part of the faculty at The Nashville Jazz Workshop. He has taught jazz guitar clinics at The University Of N. Alabama, Hume Fogg and Battleground Academy, and was a guitar instructor at Montgomery Bell Academy for fifteen years.
Swing dance instruction
9:00pm-9:30pm
Learn how to swing dance with swing dance lessons with Laynee Day.
Megan and Her Goody Goodies
9:30pm-12:30am, $10 at the door
Megan and her Goody Goodies are a Nashville-based swing band specializing in vintage swing music from the late 30s and early 40s.

Marc Payne Solo Piano
5:30pm-7:30pm
One of the most talented young up and coming jazz pianists in Nashville, Marc Payne is sure to dazzle you with beautiful chords, lines, rhythms, and harmonies.
Stephanie Adlington
8:00pm-11:00pm, $15 at the door
Stephanie Adlington, otherwise known as, "The Siren Of The South", is a working singer, songwriter, actor, and vocal coach. Born and raised in Grafton, WV, Miss Stephanie is a graduate of the prestigious Royal Academy of Music in London, England, and also attended the Eastman School of Music in Rochester, NY, and (pre-college) Carnegie Melon University in Pittsburgh, PA. While in London, Stephanie recorded with the folk-rock band Renaissance, which produced three critically acclaimed international albums. Known for her unique vocal styling, an evening with Miss Stephanie carries her audience back to the prohibition era - a scandalous rendezvous in a wicked speakeasy, where swagger goes and bourbon flows. Her show titled, "The Jazz, Pearls, and Bourbon Review" is a throwback to the glorious days of old school jazz: think top-shelf juke joint meets Southern hospitality. Drink in an infusion of bourbon, Johnny Mercer, Billie Holiday, Patsy Cline, and Fats Waller and you just sidled up to the bar next to, "The Siren Of The South".
Geoff Pfeifer
11:30pm-2:00am, $10 at the door
Geoff Pfeifer is a Nashville based musician and composer. He has been living and performing in Nashville since 2005. Geoff studied saxophone with Ted Nash and Ralph Lalama and composition with Mike Holober and Jim McNeely. He is a saxophonist and arranger with the R&B band Chubby and The Dots and plays the 2nd Tenor Saxophone chair in The Establishment Big Band.

Elliott McClain Solo Piano
5:30pm-7:30pm, no cover
Elliott McClain is an independent pianist, artist, and musician who specializes in session recording and live performance. Blind since birth, Elliott started playing piano as soon as he discovered a keyboard, and has been known ever since for his exceptional aural and improvisational skills in diverse musical styles.

Elliott is a winner of the 2017 VSA International Young Soloists Competition, a Jean Kennedy Smith Arts and Disability Program, recognizing outstanding musicians with disabilities, ages 14–25, from around the world. Award week culminated with a performance on the Kennedy Center Millennium Stage in Washington DC.

As a freshman at Belmont University, Elliott was selected as a pianist for the premier jazz ensemble at the university. He was honored to have a feature role, sharing a duet with Ricky Skaggs, when Mr. Skaggs was awarded the prestigious Applause Award at the 2014 President's concert. He was one of several featured soloists with the Jazz Band during the nationally televised Christmas at Belmont performance in 2013, and performed in the Woods Piano Scholar Concert at Cheekwood Arts and Gardens.

Prior to college, Elliott performed with Lake Rise Place (LRP), a local pop trio, as keyboardist and lead vocalist in numerous local events and venues from 2008-2012. With LRP, he performed at prestigious venues including the Schermerhorn Symphony Center, Ryman Auditorium, Tennessee Performing Arts Center, and Ford Theatre at the Country Music Hall of Fame and Museum. Many of the events were sponsored by VSA Tennessee.

Elliott was awarded the Woods Piano Scholarship by Belmont University's School of Music, a four-year scholarship awarded annually to one freshman entering Belmont as a piano major. He was named VSA Tennessee Young Soloist in 2016. The Mayor's Advisory Committee for People with Disabilities named LRP Artist of the Year in 2011, and they were named Tennessee Goodwill Ambassadors by Governor Phil Bredesen in 2010.
Kenneth Brown
8:00pm-11:00pm, $20 at the door
Kenneth Brown is a drummer, instructor, educator and composer from Knoxville, TN. The son of former Art Blakey band member, Stax recording artist, and three-time Grammy-nominated producer, Donald Brown, Kenneth grew up in a musical family and gained early exposure to every type of music. He started playing drums at age three and soon after, began studying piano to gain a harmonic foundation in the music. By age fourteen, Brown had established himself as a gigging music and has since maintained a steady career within the genres of jazz, R&B, blues, funk, and rock. Throughout his career, Brown has appeared at numerous clubs and festivals, including the Sunside Club (Paris, France) and the Jazz En Tete Festival (Clermont-Ferrand, France). In 2014, he performed at the Duc Des Lombard Club (Paris, France), Colmar Festival (Colmar, France) and the Monterrey Jazz Festival in Monterrey, CA. He has also appeared on Donald Brown's last 2 recording which featured Kenny Garrett, Ravi Coltrane, Bob hurst, Essiet Essiet, Lionel Loueke, Steve Nelson, and more. He recently recorded his debut album entitled "3Down". The album features Jeremy Pelt, Greg Tardy, Keith Brown, and Daryl Hall on bass, among others. Kenneth currently lives in Knoxville Tn where he continues to gig and teach.

Kenneth Brown on drums
Keith Brown on piano
Will Body on sax
Joe Gross on Trumpet
Darryl Hall on Bass
Cliff Richmond & The Cliffnotes
11:30pm-2:00am, $10 at the door
Cliff Richmond & the CliffNotes serve up a unique blend of soulful, swinging & funky jazz, They incorporate a wide range of styles from mainstream jazz, to rhythm & blues, Latin to reggae. Founded by Cliff (guitar & vocals) the CliffNotes always features some of Nashville's most accomplished and versatile musicians and vocalists.


Sunday Organ Trio w/ Duffy Jackson and Charles Treadway
6:00pm-8:30pm, $15 at the door
Duffy Jackson with all-star group feat. Charles Treadway on organ and special guests

A true legendary jazz drummer, Jackson is the son of Chubby Jackson, and played drums as a young child making appearances with Count Basie, Duke Ellington, Woody Herman, and Buddy Rich before he finished high school. In 1971 he relocated to Los Angeles, where he played with Monty Alexander, Ray Brown, Herb Ellis, Lena Horne, Milt Jackson, and Barney Kessel. Following a tour of Japan with Benny Carter, he appeared on television for two years with Sammy Davis, Jr. (1974-1976). Later in the 1970s he played with Grover Mitchell and did a tour of Europe with the Count Basie Orchestra.

In the 1980s Jackson worked with Lionel Hampton, Al Jarreau, James Moody, and Sonny Stitt, and in 1985 re-joined the Basie orchestra while Thad Jones was its leader. Following this he worked with Illinois Jacquet and Artie Shaw, then re-joined the Basie Orchestra under Frank Foster. In the 1990s, he relocated to Fort Lauderdale, where he played with Harry Allen, Billy Ross, and the Manhattan Transfer.
Jazz Jam
9:00pm-12:00am, $10 at the door
Rudy's hosts the official pro jazz jam. Come out and experience some of music city's best as they take the stage with Nashville's next generation of jazz performers!

We welcome all ages to this show.

Re-Evolution
6:00pm-8:30pm, $10 at the door
Featuring Brian Cornish on saxophone, Regi Wooten on bass, Nioshi Jackson on drums, Adam Charney on guitar, and Marc Payne on piano. Re-Evolution is heavily influenced by traditional and classic jazz cutting edge artists such as John Coltrane, Miles Davis, Wes Montgomery, Bill Evans, McCoy Tyner, Elvin Jones, Thelonious Monk and many more...
Giovanni Rodriguez & 12 Manos
9:00pm-11:30pm, $10 at the door
Giovanni Rodriguez is an exciting multi-instrumentalist and Nashville favorite on the Salsa and jazz scene. An electric night of Salsa dancing! Ernesto Lago Violin (Cuba) - violin/vocals Alex Rivas (Cuba) - piano/vocals Yosvany Cordero (Cuba) - bongos/cowbell Brian Allen (Indiana) - bass Jesus Agreda (Venezuela) - timbales/drums Giovanni Rodriguez (Dominican Republic) - congas/vocals

Annie Sellick and the Chris Walters Trio
6:00pm-8:30pm, $15 at the door
Nashville native and jazz vocalist Annie Sellick has been packing the house at Rudy's Jazz Room with her fabulous show. Join Annie again for another very special evening of live material with Chris Walters (piano), Jonathan Wires (bass) and Chris Brown (drums). Sit back and tap your toes letting one of the most entertaining singers in the biz welcome you to the world of music dear to her heart.

This former Dead-head has mingled with jazz royalty since her musical beginning in Murfreesboro, TN where she "sat in" with the late guitarist Roland Gresham Sr. and was hired on the spot, setting her on a professional course for the next twenty years. She was voted "Best Jazz Artist" by readers of the Nashville Scene five years in a row. She sang for a sold out crowd with the Nashville symphony. She was the resident vocalist for the Nashville Jazz Orchestra for eleven years. Grassroots spread like wildfire and she started making guest appearance with 16-piece big bands around the country. She's toured with Mark O'Connor's Hot Swing, recorded albums and performed with jazz luminaries Joey DeFrancesco, Gerald Clayton, the Jeff Hamilton Trio, Akira Tana and Tommy Emmanuel, with whom she is the featured performer for his Christmas Classics Tours. You might have seen her perform with her six-piece swing band Annie and the Hot Club or sing with her husband and guitarist Pat Bergeson while she accompanying herself in the duo with body-percussion. She's excited to play locally again with a piano trio, her first musical love for band instrumentation.

"Annie Sellick is very much a jazz singer but she is also a storyteller and her rendition of emotionally complex songs is masterful...she is also a stunning visual performer" - Roger Crane the L.A. Jazz Scene

"It's quite obvious she is totally at home as a live performer, immediately engaging her audiences with an innate ability to make everyone in the room feel like she is performing just for them. - Robyn Carey Allgeyer
MILEStones: Tribute to Miles Davis
9:00pm-11:30pm, $15 at the door
MILEStones is a Nashville based musical acknowledgement to jazz legend Miles Davis dedicated to paying homage to the late great trumpeter's music. With a focus on the two "great quintets" he led in the 1950's and 60's, MILEStones sets out to bring back to life the mood and aura that made his music so distinct, utilizing the exact arrangements and instrumentation that he recorded on so many of his classic albums. Led by drummer Brian Czach, MILEStones will take you on a nostalgic journey back to the music that changed the landscape of jazz music forever.