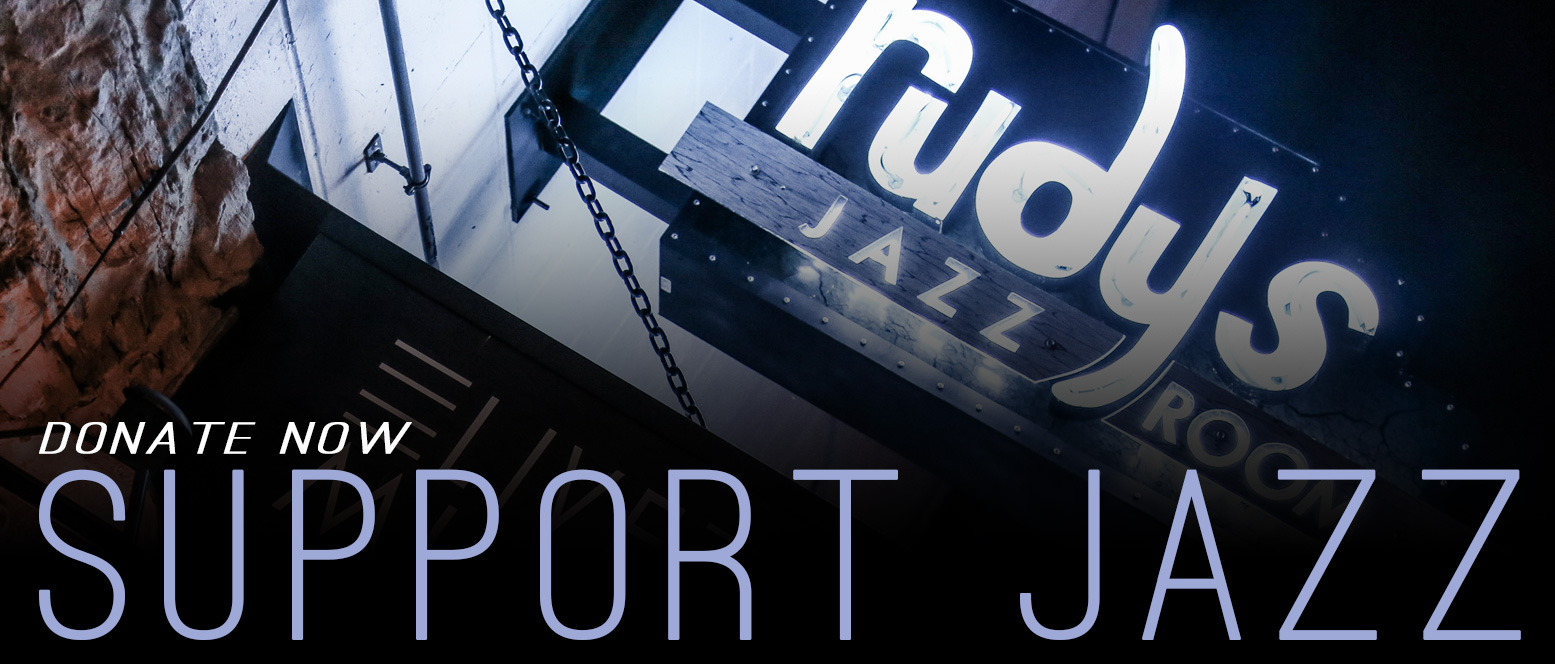 Because of COVID-19 and city mandates restricting the use of our space such that we cannot currently operate we must rely on public assistance and generosity to get through these times.  We ask, if you have the means, value what Rudy's brings to your life and would like to support the continuation of what we do by bringing live jazz to Nashville and nurturing the live creative process in an intimate setting, that you consider donating what you can and feel comfortable with to our cause, no matter how small it may be.
Money donated will assist Rudy's Jazz Room general business financial needs getting through these times until we can reopen. In the meantime, we thank you in advance for your support.  Be safe and we will all get through this and resume normal daily life soon.
Support Rudy's Jazz Room Now

Brook Sutton & Friends Live Stream
7:00pm-8:00pm central, no cover
Brook Sutton, Chris Brown, and Chris Walters play selections from Money Jungle, an iconic recording session by pianist Duke Ellington, double bassist Charles Mingus and drummer Max Roach. Recorded on September 17, 1962, and released in February 1963 by United Artists Jazz, Money Jungle set the mark for freedom of individual expression and has influenced countless musicians.

Tyler Bullock Trio Live Stream
7:00pm-11:00pm central, no cover
Tyler is a 17-year-old up and coming pianist and composer from the Nashville area. His soulful yet imaginative playing style comes from the vast and varied music he is influenced by, ranging from Kendrick Lamar to Herbie Hancock to Bach. Tyler's playing is well beyond his young age and has gained him recognition as one of the top high school jazz musicians in the country. Most recently he was chosen to participate in the Vail Jazz Workshop which boasts alumni such as Robert Glasper, Terrance Martin, and Gerald Clayton. Tyler has performed nationally at the Newport Jazz Festival, and locally at Rudy's, Char, and Jazzmania.

Tyler's is honored to have Marcus Finnie on drums and Jake Jezioro on Bass.

The Wooten Brothers Music City Bandwidth Live Stream
9:00pm-11:30pm central, no cover
All four Wooten brothers, Regi Wooten, Victor Wooten, Roy Wooten, and Joseph Wooten, dig deep into the roots of funk, jazz, blues, rock, and soul for the Music City Bandwidth live stream!