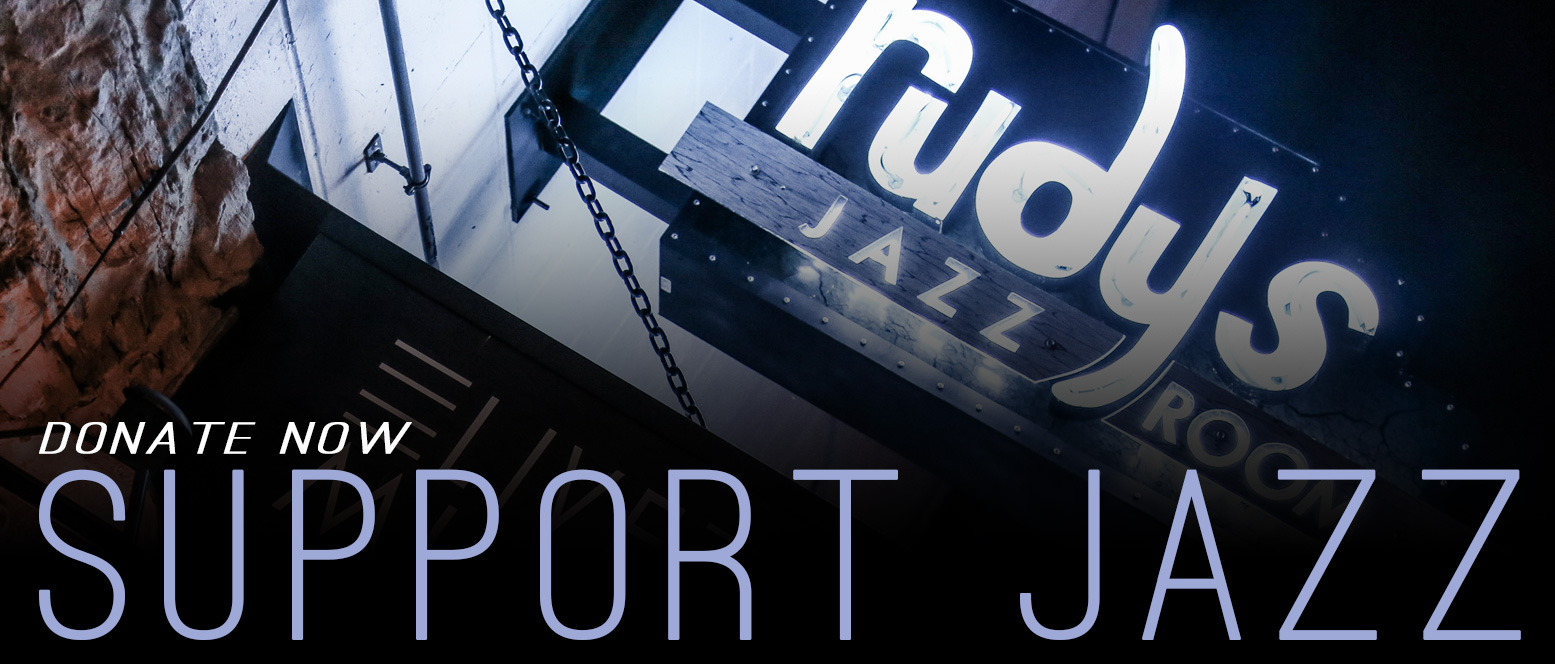 Because of COVID-19 and city mandates restricting the use of our space such that we cannot currently operate we must rely on public assistance and generosity to get through these times.  We ask, if you have the means, value what Rudy's brings to your life and would like to support the continuation of what we do by bringing live jazz to Nashville and nurturing the live creative process in an intimate setting, that you consider donating what you can and feel comfortable with to our cause, no matter how small it may be.
Money donated will assist Rudy's Jazz Room general business financial needs getting through these times until we can reopen. In the meantime, we thank you in advance for your support.  Be safe and we will all get through this and resume normal daily life soon.
Support Rudy's Jazz Room Now

Soulful Live Stream with Heidi Burson
7:00pm-8:00pm central, no cover
HEIDI BURSON'S story as an artist is one of shared human experience. Very early on, she felt the poignancy of the music of the great soul singers who came before her like Etta James and Aretha Franklin. She was struck by the power and intensity with which they expressed the longing, which we all share, for love and acceptance. These influences, coupled with her own life experiences and a generous dusting of wry humor, have helped to forge a voice and style that is uniquely fascinating. Her delivery is captivating. When Heidi sings, people listen.
"It was all there; discovery, love, betrayal and loss, delivered with an attractive self-deprecating humour – and a voice to die for. ....she brought the sellout audience to their feet and had them dancing in the aisles." - Julian Allitt with JazzRadio Berlin (January 2019)
https://jazzradio.net/heidis-nashville-roots-show-through
To date, Heidi is an award-winning artist and songwriter and has released 2 self-produced full-length albums, Every Shade of Blue in 2012 and The Story in 2017 which features a powerful 12-piece band. You might hear Heidi's music on AcmeRadioLive and Lightning 100 in Nashville as well as many other independent radio stations across the US and even as far as Berlin. Her single, "Give Your Love Away" has been featured on BBC Radio and she has received song placements on UK playlists for various businesses. Not only has she secured bookings from the east to the west coast, but in true indie/unsigned artist style she has successfully produced two full summer tours throughout the UK and Europe. Her touring has seen her perform in various festivals, concert series and notable venues such as the Bluebird Cafe in Nashville, the 100 Club in London, Ruine Senftenburg Castle in Austria, Hoover Auditorium in Lakeside and the Ellington Hotel in Berlin.
"Her on-stage ability to control the room is evident by her captive audience. It's one thing to be a songwriter and another to be a performer. Heidi Burson is both. Led by Burson's commanding and soulful voice - one with a range that rivals Jill Scott and Adele...The sound is massive; a rich musicality practically oozes off the record." - Kevin Carr with Behind The Set List.
https://www.behindthesetlist.com/heidi-burson-soul-proprietor
With relentless drive and some milestone career goals now achieved, Heidi hopes to continue reaching across the world to connect people to each other with the love of good music. As an independent artist with something relevant to say and a better understanding of how to navigate the music industry on her own terms, there is much still yet to come from this one in the years ahead. Including rumors of a 3rd album...
"With a powerfully dynamic voice and a riveting live band, Heidi Burson recalls the best of soul, motown, jazz, and RnB with impressive fluidity. She is an absolute force both on and off the stage. Hard-working, professional as they come, and an extraordinarily gifted performer, Burson is perfectly poised for a breakout at any given moment. She may be one of the most captivating and feel-good shows you'll ever see." - Acme Radio Live

Winstanley - Sullivan Quartet Live Stream
7:00pm-8:00pm central, no cover
Singer, guitarist and songwriter Cy Winstanley and Nashville Industry Music Awards 'Best Jazz Instrumentalist 2020' nominee bassist Jimmy Sullivan team up with pianist Matt Endahl and drummer Jordan Perlson for a live stream show to 'Sustain the Swing' at Rudy's Jazz Room.

Cy Winstanley is a New Zealand-born, Nashville-based singer, guitarist, and songwriter. Cy plays with a number of artists including Aubrie Sellers, Andrew Combs, Rachel Baiman, Caitlin Canty, and Caroline Spence. As a songwriter, his band Tattletale Saints has released 2 albums, including 'How Red is The Blood' which won the New Zealand music award for Folk Album of The Year 2014. The most recent self-titled release came out in 2016 showcasing his nuanced lyrical, and harmonically diverse style. He has had a long love affair with American Songbook jazz, traces of which feature in his songwriting.

Born and raised in Virginia, Jimmy Sullivan's accomplished career as an upright and electric bassist began in Richmond and continued in New York City after earning a Bachelor of Music in Jazz Studies at the Virginia Commonwealth University School of the Arts. Based in Nashville since 2014, Sullivan works as a touring and session musician across multiple genres and is a best jazz instrumentalist nominee for the 2018 Nashville Industry Music Awards.

Matt Endahl is a jazz pianist, composer and educator. He is one of Nashville's most in-demand pianists, performing in groups led by Jeff Coffin, Chester Thompson, Imer Santiago, Duffy Jackson, Christina Watson, Marcus Finnie, and many others. He also plays regularly with the Dara Tucker Band, Joshua Carswell, the Tyler Mire Big Band, Rahsaan Barber's Everyday Magic, and the Jason Eskridge Band. Matt has also shared the stage with legendary figures like Arthur Blythe, Jimmy Heath, Henry Grimes, David Liebman, Steve Coleman, Jane Ira Bloom and the late Marcus Belgrave.

Drummer Jordan Perlson, a long time resident of New York City, now lives in Nashville and keeps a busy touring and recording schedule, including tours through the U.S., Canada, Central America, Europe, Japan, Korea, China and Mongolia. In addition to being the drummer for legendary guitarist Adrian Belew's band, he has shared the stage with such musicians as Kaki King, Trevor Hall, Bobbey Avey, Becca Stevens, Hiromi, David Liebman, Gary Burton, Chris Potter, Greg Osby, Cuong Vu, Henry Hey, Donny McCaslin, Brad Shepik, Chris Cheek, George Garzone, David Binney.