Music City's Authentic Jazz Club
HAPPY HOUR SPECIALS
Mondays:
5-7pm $6 Wells, 1/2 price Crafters Union Wines ~ 9pm-close $7 Cuba Libres
Wednesdays:
5-7pm $6 Wells, $4 Yazoo Drafts
Thursdays:
5-7pm $8 Sazeracs, French 75, Daquiris
Sunday:
5pm-12am $8 Wines (Cab, Malbec, Pinot Grigio), $1 off all drafts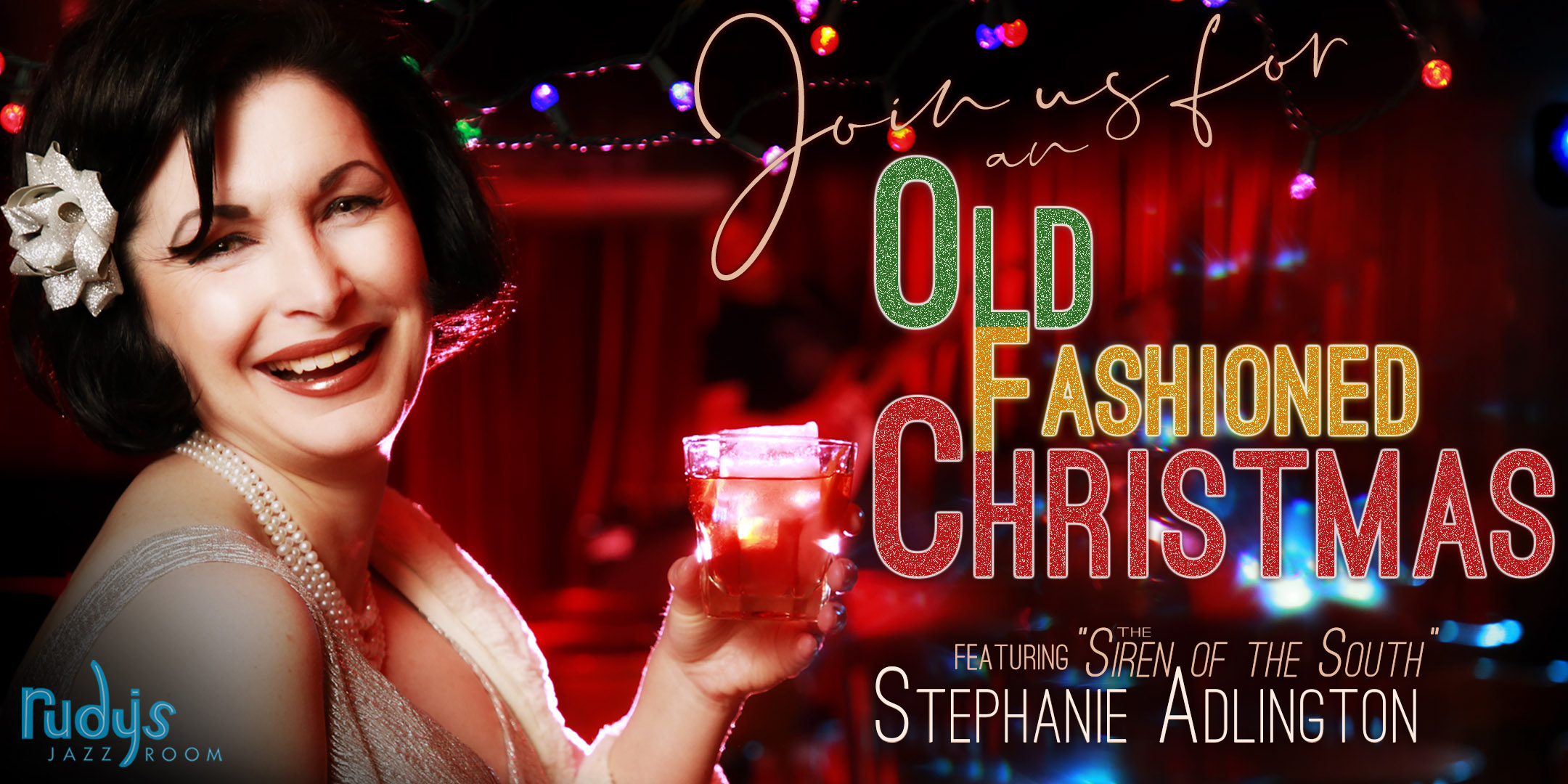 Come join us at Rudy's Jazz Room for an Old Fashioned Christmas, featuring the "Siren of the South" Miss Stephanie Adlington! Celebrate the season with some spectacular live jazz journeying back to your favorite Holiday standards, including a collection of old New Orleans Christmas classics, featuring our holiday inspired Old Fashioned menu and special New Orleans inspired holiday food menu.
Take joy in the most wonderful time of the year with an Old Fashioned Christmas and some classic holiday jazz at Rudy's Jazz Room!
Purchase tickets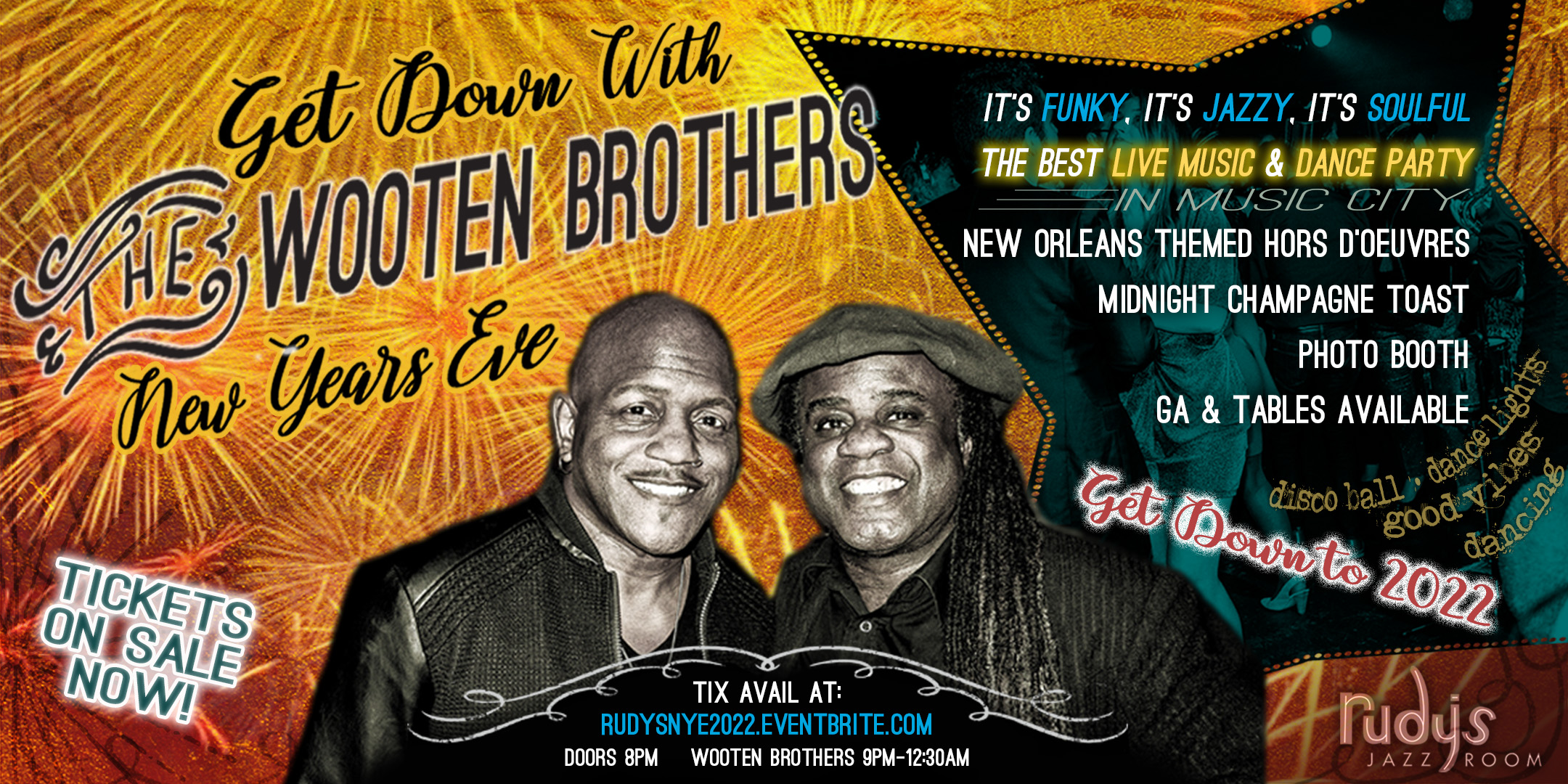 New Years Eve "The Get Down" with the Wooten Brothers!
Celebrate New Years Eve at Rudy's Jazz Room with "The Get Down" and the Wooten Brothers! Dancing and live music with The Wooten Brothers, New Orleans themed hors d'oeuvres, champagne for the midnight toast, photo booth, and more! General Admission & Table Seating options available. Get your tickets now before they sellout!
Purchase tickets

TONIGHT'S SHOWS
Brilliant Corners
6:00pm-8:15pm, $12 at the door
Purchase tickets

Featuring the singular talents of pianist Chris Walters, Jonathan Wires, bass and Josh Hunt on drums, saxophonist Don Aliquo will explore the profound Thelonious Monk songbook. Monk's music continues to be relevant in its breadth and scope and with these musicians expect some musical moments and "brilliant corners." Popular favorites recorded by everyone from Miles Davis to Steve Lacey will be included as well as some of Monk's lesser known chestnuts.
Regi Wooten & Friends
9:00pm-11:15pm, $15 at the door
Purchase tickets

Known as "The Teacha", Regi Wooten is one of the most innovative, talented and dynamic musicians around the scene, and has pushed the boundaries of jazz, funk, soul, R&B, rock, and even bluegrass to some of the most extreme musical limits. From picking, slapping, strumming, thumping, and tapping to some of the most ear bending advanced chords you'll hear on any instrument, Regi has earned world-wide notoriety and comparisons to other innovators such as Jimi Hendrix, Frank Zappa and Chuck Berry. Perfecting, creating and discovering new techniques and jazz theory while incorporating and layering into strong funk grooves for keen listeners to uncover and pick up on is one of his many notable fortes.

At only nine years old Regi started teaching his younger brother Victor Wooten bass guitar and Joseph Wooten keyboards, and soon the Wooten Brothers Band was formed featuring; Regi on ukelele, Roy on drums, Rudy on Saxophone, Joe on Keys and Victor on bass. Regi was ten years old at the time, Roy was nine, Rudy was eight, Joseph was five and Victor was two. The rest, as they say, is Musical History.

Assembling a cast of Nashville's best, Regi Wooten and Friends dig deep into the roots of funk, jazz, blues, rock, and soul. You never know who might jump on stage! Don't miss a beat!